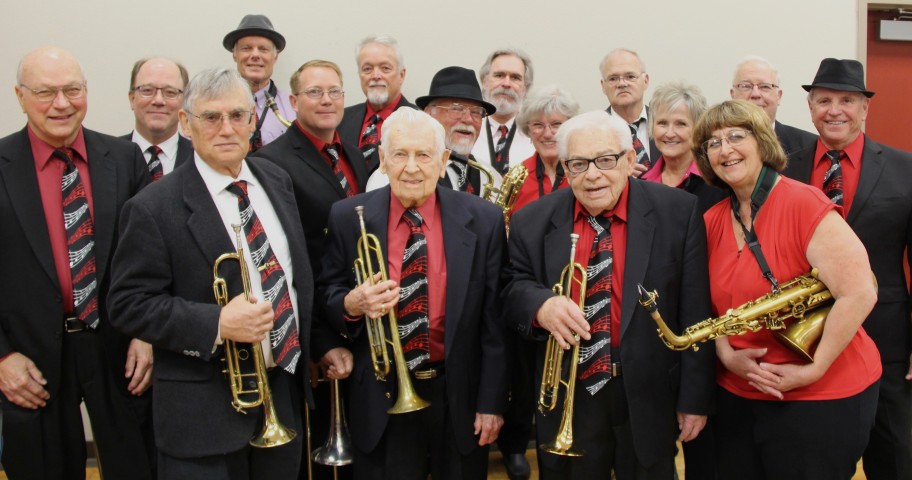 Riptide Big Band is a dance band that performs music from the 20's to the 80's using the standard big band instrumentation of 14 players plus vocalists. The band specializes in the music standards of the 30's and 40's when big bands were the nation's primary entertainment, and everyone danced. Whether a dancer or just an avid listener of big band music, you will enjoy the sounds of the Riptide Big Band. The group had its beginnings in early 2014 and features local musicians from Lompoc to San Luis Obispo.

Click HERE for a three minute audio experience as you listen to a "sampler" with excerpts from seven of our favorite tunes. And, click HERE for a second recent "sampler" of our music.

Click HERE to see a flyer for our upcoming FREE "Big Kahuna" Dance on July 8th.